CALL FOR AN IN OFFICE OR
VIRTUAL CONSULTATION

704.225.8215
MCMANUS
LAW
---
---
---
---
---
---
---



PERSONAL INJURY

MONROE AUTOMOBILE ACCIDENT INJURY ATTORNEY

At McManus Law, our Union County personal injury attorneys understand that car accident victims may have questions about their legal rights following a crash. We are committed to helping injured drivers, passengers, and pedestrians understand their rights and how they may be able to obtain compensation to cover damages such as property damage, pain and suffering, medical bills and lost wages. We handle cases involving brain and spinal cord injuries, whiplash, broken bones, concussions, internal damage, back injuries, paralysis, and lost limbs.

The at-fault party's insurance company will immediately launch an investigation into the accident in an attempt to reduce the amount they may have to pay out. While this investigation proceeds, it is important for your Union County personal injury lawyer to complete a thorough investigation of his or her own. The strength of your case will ultimately rest on your attorney's ability to collect and present evidence that illustrates that the other party was negligent and therefore responsible for your damages.

Depending on the details of your crash, you may be able to seek compensation through insurance claims or a lawsuit against a negligent driver. To determine the amount of compensation you will request, and for which expenses, your attorney will work with experts to pinpoint your injuries and project your accident-related expenses. Contact a Monroe personal injury lawyer to settle your case with the insurance company.

UNION COUNTY PREMISES LIABILTY ATTORNEY

In North Carolina, property owners have a duty to make sure that their property is free from hazards. If this duty has been breached and you have suffered an injury as a result, a Union County premises liability attorney may be able to file a lawsuit on your behalf seeking compensation for your injuries. Whether you have been hurt in a public area, such as a store, shopping mall, or park, or a private area, such as a personal residence or an office building, a Monroe premises liability lawyer can help you understand your rights under North Carolina law.

NEED TO FILE A WRONGFUL DEATH CLAIM?

If you have lost a loved one due to the negligence of another, our attorneys may be able to help you file a wrongful death lawsuit seeking compensation from the responsible party. When a loved one dies, he or she is often survived by dependents who feel the loss not only on an emotional level, but also a financial one. At McManus Law, our Monroe attorneys have over a decade of experience advocating on behalf of families who have been affected by a wrongful death. We are dedicated to recovering the compensation our clients need to ease their financial burden during this difficult time.

The attorneys at McManus Law in Union County, North Carolina are committed to helping those who have lost a loved one seek both compensation and justice for their loss. For more information on how we can help, contact a Monroe wrongful death lawyer.

INJURED DUE TO MEDICAL MALPRACTICE?

When a patient is injured as a result of medical malpractice in North Carolina, a McManus Law attorney may be able to file a lawsuit seeking compensation on his or her behalf. With the help of an experienced Monroe, Union County or Charlotte, Mecklenburg County medical malpractice attorney, injured patients may be able to recover an award for damages including costly medical bills, the loss of earning capacity, and pain and suffering. Since North Carolina medical malpractice cases are often subject to statutory complexities and require knowledge of both medical and legal matters, these types of lawsuits are generally considered some of the most difficult to handle. It is important that you hire an attorney with the necessary experience and resources to successfully litigate your claim.

At McManus Law, our medical malpractice attorneys have experience holding negligent medical professionals accountable and achieving successful settlements and verdicts for our clients. If you suspect you or a loved one was injured due to medical malpractice, contact us to speak with a Monroe medical malpractice lawyer.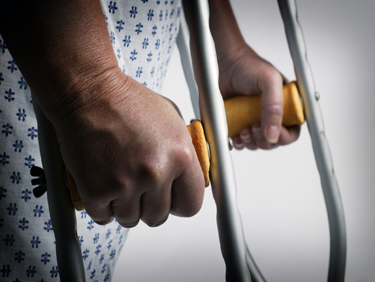 The information on this site is provided as a public service to help educate the community. The information provided is not, nor is it intended to be, legal advice. Any information provided for public use
is general information. Laws change and court decisions may alter the law. For help on how the law affects a particular situation, please contact an attorney. None of the Information provided on this
site will create an attorney-client relationship if used by a member of the public, nor will e-mails sent to the above attorney constitute the formation of an attorney-client relationship. All such relationships
will be formed in writing and signed by both parties. All images copyrighted by their respective owners.

Copyright 2014 © McManus Law








---