CALL FOR AN IN OFFICE OR
VIRTUAL CONSULTATION

704.225.8215
MCMANUS
LAW
---
---
---
---
---
---
---



WILLS AND PROBATE

MONROE ESTATE PLANNING ATTORNEY

McManus Law is committed to offering professional and personal advice which is tailored to our clients' specific circumstances and goals. From sophisticated techniques designed to avoid or minimize estate taxes to simple trust arrangements for minor children, our array of estate planning services covers a spectrum as broad as our client base, consisting of matriarchs and patriarchs passing on wealth which has accumulated over several generations, to entrepreneurs wanting assurance that their business will outlive them, to young couples embarking on their estate planning journeys.

Our estate planning attorneys have experience in implementing a wide variety of techniques and solutions, including the following:

• Wills
• Revocable Trusts
• Powers of Attorney
• Health Care Power of Attorney
• Estate & Gift Tax Planning
• Planning for Incapacity
• Charitable Planning
• Irrevocable Life Insurance Trusts
• Guardianships for minor and incapacitated adults
• Retirement Plan Trusts

Contact a Monroe estate planning lawyer to assist with formulating your estate plan.

NEED TO CONTEST A WILL IN NORT CAROLINA?

A will can be challenged by an estate planning attorney in a North Carolina probate proceeding by filling a caveat or objection to a will. A will can be contested on a number of grounds and some of the common grounds for will contests can be:

• Lack of Proper Formalities
• Lack of Testamentary Capacity
• Undue Influence
• Revocation
• Forgery
• Mistake
• Insane Delusion or Monomania
• Fraud

A trust can be challenged under the same grounds, as well as a real estate deed or a beneficiary designation on a financial account. If you believe that you or a loved one may have been improperly cut out of a will or otherwise deprived of a rightful inheritance, or you have questions about a will contest, trust or estate, contact a Monroe will contest attorney today.

ESTATE ADMINISTRATION IN THE COUNTY CLERK'S OFFICE

McManus Law estate administration attorneys bring the utmost knowledge, skill, and sensitivity to the estate settlement and probate process. We provide our clients with efficient management of the estate administration process to resolve all issues in a timely fashion and to optimize estate and income tax savings. Our firm serves as the county administrator for Union County, Anson County and Mecklenburg County, North Carolina.
Our comprehensive approach offers clients knowledge of the estate, probate, tax, and business law issues necessary to navigate the complex fiduciary legal issues that can arise when representing:

• Individuals
• Families
• Beneficiaries
• Executors
• Trustees
• Guardians
• Conservators
• Nonprofit Entities
• Churches
• Banks and Trust Companies

We administer both simple and complex estates with thoughtful consideration for the differing circumstances of each family. Contact a Monroe estate administration lawyer for assistance with your estate administration.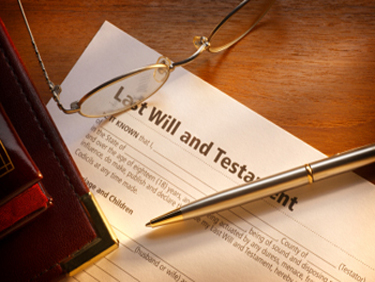 The information on this site is provided as a public service to help educate the community. The information provided is not, nor is it intended to be, legal advice. Any information provided for public use
is general information. Laws change and court decisions may alter the law. For help on how the law affects a particular situation, please contact an attorney. None of the Information provided on this
site will create an attorney-client relationship if used by a member of the public, nor will e-mails sent to the above attorney constitute the formation of an attorney-client relationship. All such relationships
will be formed in writing and signed by both parties. All images copyrighted by their respective owners.

Copyright 2014 © McManus Law








---