CALL FOR AN IN OFFICE OR
VIRTUAL CONSULTATION

704.225.8215
MCMANUS
LAW
---
---
---
---
---
---
---


TRAFFIC LAW (CONTACT US VIA EMAIL FOR A QUICK TRAFFIC INFRACTION PRICE QUOTE)

SPEEDING, NO SEAT BELT, RECKLESS DRIVING, STOP SIGN OR STOP LIGHT VIOLATIONS

The result of a traffic violation can have an indefinite impact of your future driving privileges and insurance premiums. Should you choose to simply plead guilty and pay the penalty for a traffic ticket, depending on the offense, your insurance premiums alone can increase by fifteen to four hundred percent. In addition pleading guilty to such a charge could also result in enhanced penalties for any future offenses. We have significant experience and expertise in representing defendants in traffic court and like to appear in court on your behalf. If you have not already plead guilty we would like to help reduce the impact of your traffic ticket.

MONROE DWI/DUI ATTORNEY

Have You Been Charged With Driving While Impaired In Union County?

In a driving while impaired case, there are many things that an attorney can do to protect your rights. A Discovery Motion forces the prosecution to turn over all evidence the police gathered against you (or that can help you), which is obviously important in preparing a case for trial or in obtaining a good plea. Motions to Suppress can keep evidence out if it was improperly obtained. Motions in Limine can limit the testimony that can come in when that testimony is tainted. Importantly, an improper stop by the arresting officer can throw out the entire arrest. Fighting a driving under the influence case is not easy, but with the proper steps, your chances improve drastically.

While some wish to fight, many people seek a good plea as their primary goal. Getting a temporary permit for work and/or school, minimizing jail time, and other negotiated matters are best served if the attorney prepares the case for trial. The prosecutor is more likely to work with an attorney towards a negotiated plea if the prosecutor knows that the attorney is ready and willing to take the case to trial. In a DUI, the license of the individual is often suspended for at least 1 year, but a DWI traffic lawyer can help you obtain a limited driving privilege that will allow you to continue to drive while your North Carolina driving license is suspended. For that reason, it is imperative to get an attorney involved quickly. Contact a Monroe DWI attorney to help your resolve your case.

DRIVING WHILE LICENSE REVOKED

Have you been charged with driving while license revoked or no operators license? A person's drivers license is usually revoked for one of the following reasons:

• Failure to Appear in Court
• Failure to Pay a Fine
• Accumulation of License Points
• Being Found Guilty of a Certain Traffic Offense

If your driver's license is in a state of revocation there are steps McManus Law can take to assist you in becoming a legal driver in the State of North Carolina. We can help you with clearing up issues on your driving record or represent you in hearings before the Department of Motor Vehicles to address any permanent suspensions. Contact a Monroe traffic lawyer today to help you get your drivers license.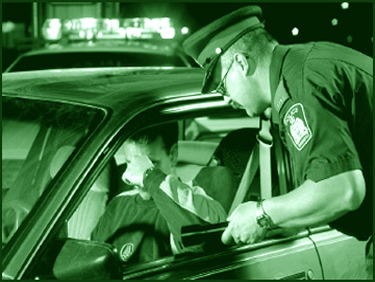 The information on this site is provided as a public service to help educate the community. The information provided is not, nor is it intended to be, legal advice. Any information provided for public use
is general information. Laws change and court decisions may alter the law. For help on how the law affects a particular situation, please contact an attorney. None of the Information provided on this
site will create an attorney-client relationship if used by a member of the public, nor will e-mails sent to the above attorney constitute the formation of an attorney-client relationship. All such relationships
will be formed in writing and signed by both parties. All images copyrighted by their respective owners.

Copyright 2014 © McManus Law








---